A combination of snow and rain showers is expected to continue moving through the Chicago area until Tuesday.
On Sunday, snowfall is likely before 5 p.m., with more snow, possibly mixed with drizzle, expected to hit the area before midnight, according to the National Weather Service. Despite the wet conditions, only half an inch of snow accumulation is expected.
A Sunday afternoon high of 35 degrees is in the forecast, with temperatures dipping to a low of 31 degrees at night, the weather service said. West northwest winds of 15 mph are expected, with gusts reaching as high as 20 mph. In addition, shoreline flooding was seen on some parts of Chicago's lakefront, the weather service said.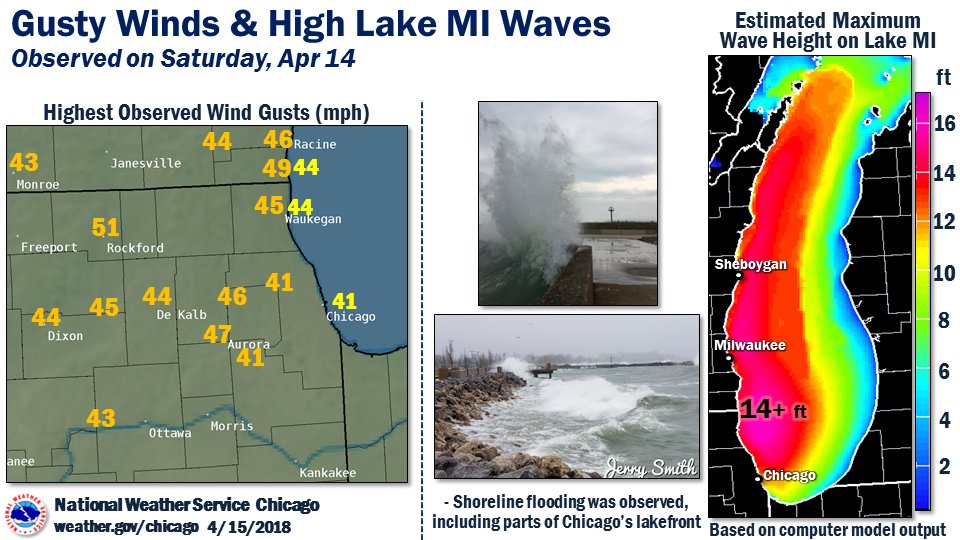 As a result of the conditions, the Chicago Cubs game Sunday against the Atlanta Braves was postponed. It will be made up at 1:20 p.m. May 14 at Wrigley Field.
There's a possibility for additional snowfall before 8 a.m. Monday, followed by a chance of more snow showers before 8 p.m., the weather service said. Temperatures should reach 38 degrees during the day before dropping to 28 degrees at night.
Chicagoans will get a slight reprieve on Tuesday when warmer, mostly sunny conditions push through the area, the weather service said. Temperatures should reach 42 degrees during the daytime hours before falling to 34 degrees at night.